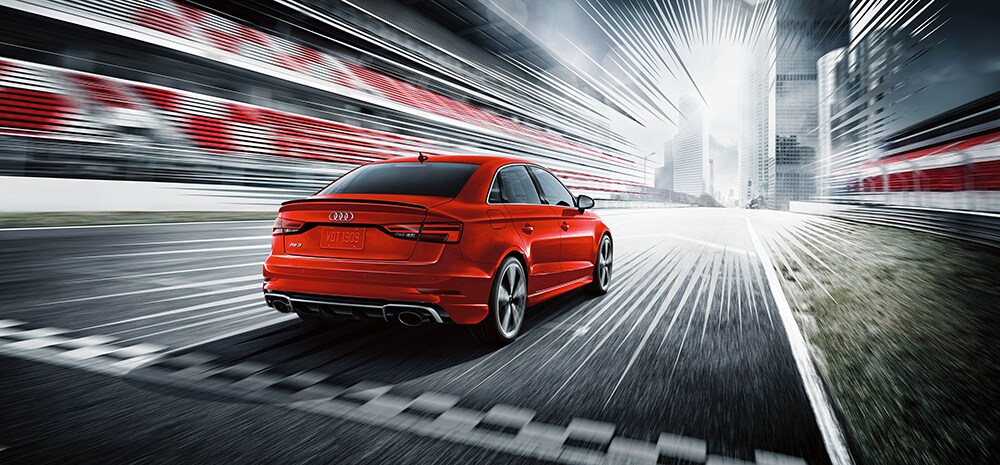 Outstanding performance meets powerful design: both the Audi RS 3 sportback and the sedan will impress you with the combination of 5-cylinder power and the characteristic RS features. The 2.5-litre TFSI engine with 294 kW catapults the saloon from 0 to 100 km/h in just 4.1 seconds. Only the powerful design will impress you faster.
EQUIPPED WITH ALL THE TRIMMINGS
A particular kind of sporty experience: the driving dynamics of the new Audi RS 3 Saloon. Thanks to the 5-cylinder engine, S tronic and quattro permanent all-wheel drive that switches gears at lightning speed. And so you can enjoy the breathtaking performance just the way you like it, the standard Audi drive select allows you to adjust your vehicle's character. What's more, you can influence many vehicle components simply at the push of a button: engine characteristics, exhaust flap control, gear change points, the quattro torque distribution and the steering torque of the progressive steering can all be varied.