Schedule Audi Service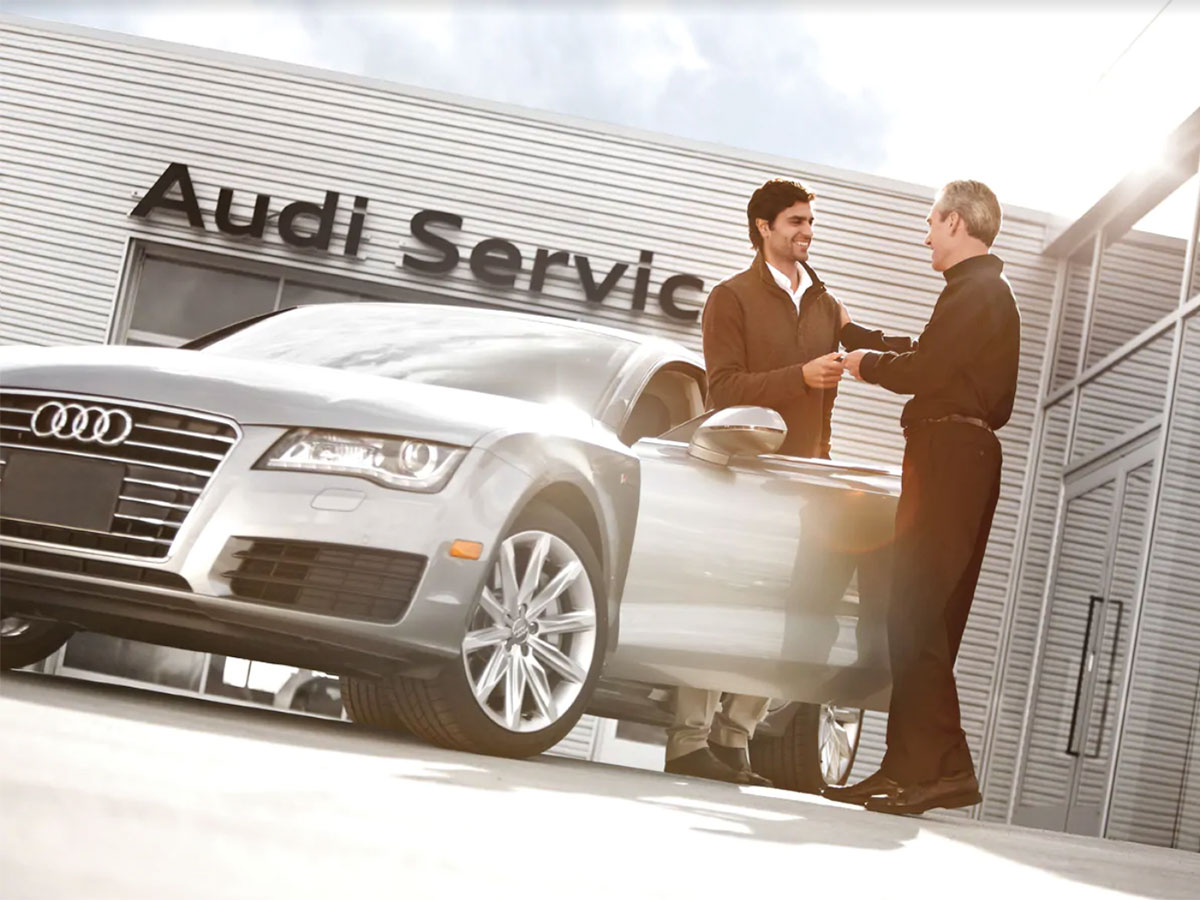 Schedule Service at MAG Audi Dublin
Audi vehicles are among the most popular vehicles on the road today. While Audis are well known for their style, luxury and performance, they are also well known for being reliable and safe to drive. To ensure that your Audi continues to provide you with a great overall driving experience, you will need to bring it in for service from time to time.
What forms of service are necessary for my Audi?
Similar to any other type of vehicle, there are a variety of services that are needed from time to time with an Audi. All owners should do their best to follow the recommended maintenance and service plan. This will give you guidance for when you need oil changes, tire rotations, battery inspections, and a variety of other services. Ultimately, following this will help to ensure that your vehicle stays efficient and in good condition. Further, if you notice that something is wrong with your Audi, you should bring it in for an inspection and service. If an indicator light is on or if you hear an odd sound, bringing it in for service could be very helpful. This could help you to identify an issue before it turns into a more significant issue. This could reduce your future repair and maintenance bills and will help to keep your Audi on the road for much longer.
Receive the Best Audi Service at Our Dealership
If you have an Audi vehicle, it is always very important that you stay current with all of your service needs. One great service center option for those all over the Dublin, Columbus, Westerville, Hillard, and Worthington, OH area is MAG Audi Dublin. When you come to this service center, you can be assured that your vehicle will be left in good hands. The team of certified technicians can handle any of your repair and maintenance needs.
Customer Service & More at MAG Audi Dublin
Additionally, there is a strong focus on customer service. This includes providing you with access to a comfortable waiting room and ensuring that the entire process is as efficient as possible. One efficiency that the service center has is an online service scheduling. To use the online service scheduling, all you have to do is go to the Audi service center website and fill out a quick form. This will ask you for your contact information and some basic information about your car. From there, you can select a time that works for you, which ensures the service bay is ready when you arrive. This will minimize your overall wait time and ensure you have a great overall experience.
Dealer Wallet Service Marketing & Fixed Ops SEO by