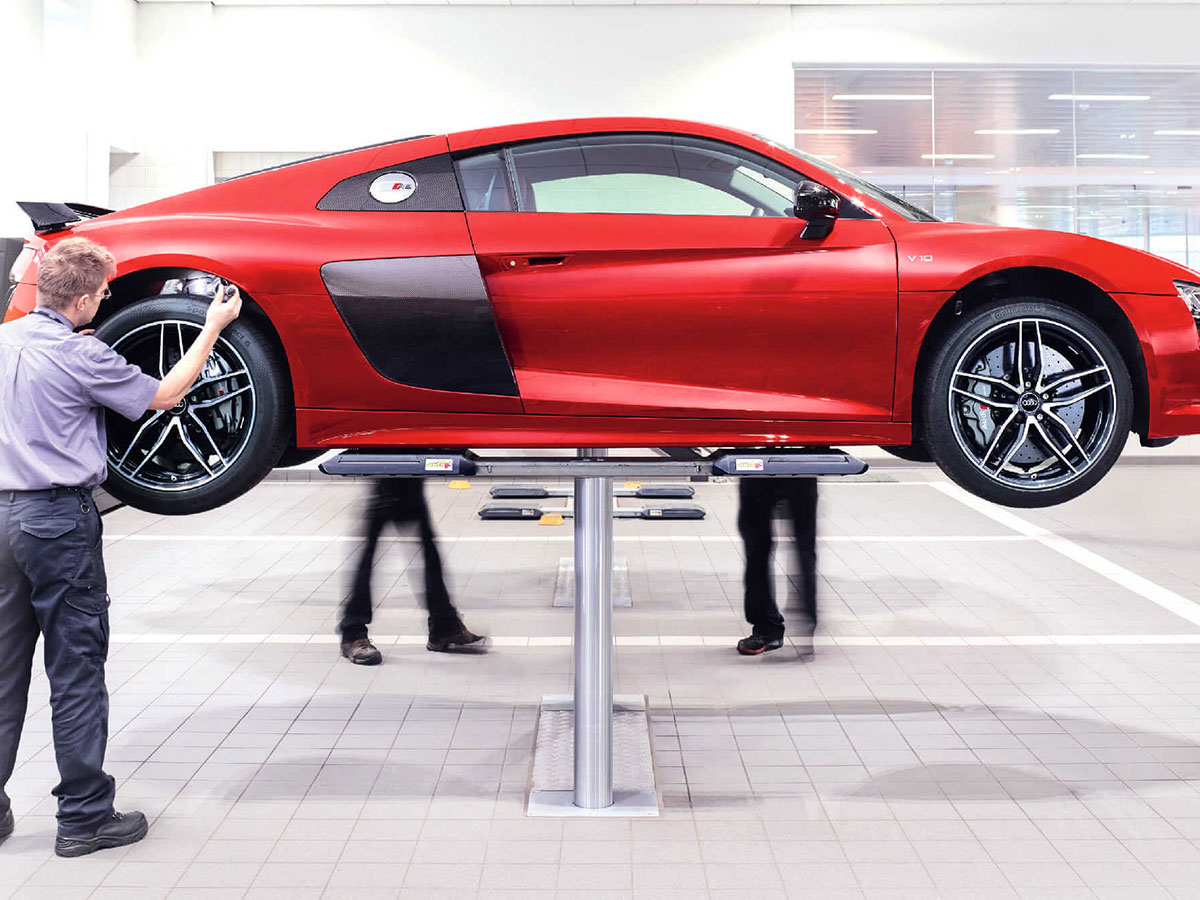 Audi Multi-Point Inspection in Dublin
As an Audi certified dealership with a dedicated service department staffed with factory-trained technicians that know your model and its major components professionally, we are uniquely qualified at MAG Audi Dublin to provide your next multi-point vehicle inspection. Each component receives a risk grade reflecting its condition if it needs corrective maintenance, and how promptly it needs to be completed. Parts with green grades are in excellent condition and require nothing. Parts graded in yellow have some wear and have an increased risk that needs maintenance in the future but does not demand immediate attention due to excessive risk as parts receiving the red grade.
What if I Have a Risky Component?
Given the condition of the problem part, we will provide a recommendation on what to do next informed by safety, first and foremost. If the part is a major safety concern, we will recommend prompt service to fix the problem quickly. Although we recommend proactive maintenance for parts graded yellow to limit risk, what happens is ultimately up to the customer and we can have a knowledgeable advisor work through the situation.
The Checklist is Given to You as a Report Card
The checklist that we use is given to you at the conclusion to eliminate uncertainties regarding your vehicle's overall condition and what maintenance might need to be completed to improve overall performance, reliability, and safety. You can discuss the results with our knowledgeable service advisor.
Inspection by a Factory-Trained Audi Technician
When problems develop within an automotive system or with single parts, it usually starts minor and comes with minor symptoms difficult to impossible for the average driver to detect. With a keen set of factory-trained eyes, our technicians know your Audi, its major components, and their maintenance requirements professionally. When you need your multi-point inspections to be accurate because they are completed by a factory-trained technician, we invite you to MAG Audi Dublin to get what you need.
Complimentary Multi-Point Inspections at MAG Audi Dublin
Our expert technician is guided by a certified checklist designed to cover everything inside, outside, and mechanics within. One of the many reasons that Audi owners near Dublin benefit from getting all of their routine maintenance and repairs from us at MAG Audi is that we conclude services with a complimentary multi-point inspection. By simply choosing us, we will help you stay on top of your vehicle's condition and performance with complimentary multi-point inspections to conclude other services.