Wheel Alignment Services at MAG Audi Dublin
Wheel alignment is vital tire maintenance that ensures each tire grips the road correctly. We help our customers by providing every alignment service that they might need from inspections to the service recommended for their drivetrain type. Our service is completed by a factory-trained technician with computerized equipment and by following Audi's technical wheel alignment service bulletin.
 Schedule Service
---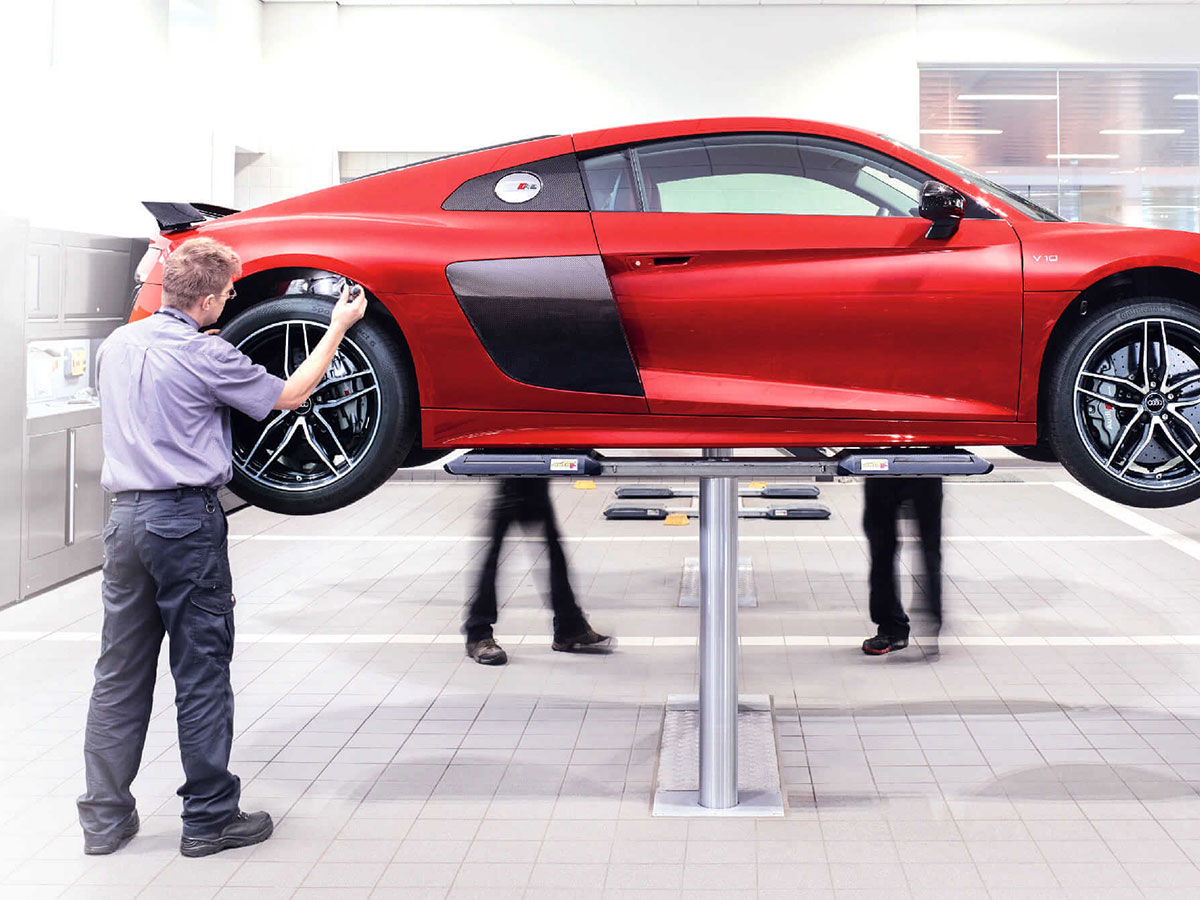 What is Wheel Alignment?
Wheel alignment describes the three wheel angles - camber, caster, and toe - defining how the wheel assemblies meet the steering components and guiding how each tire meets the road. Precision alignment at specifications points each tire in the correct direction with front wheels turning parallel to one another and with the tires' tread meeting the road flatly.
---