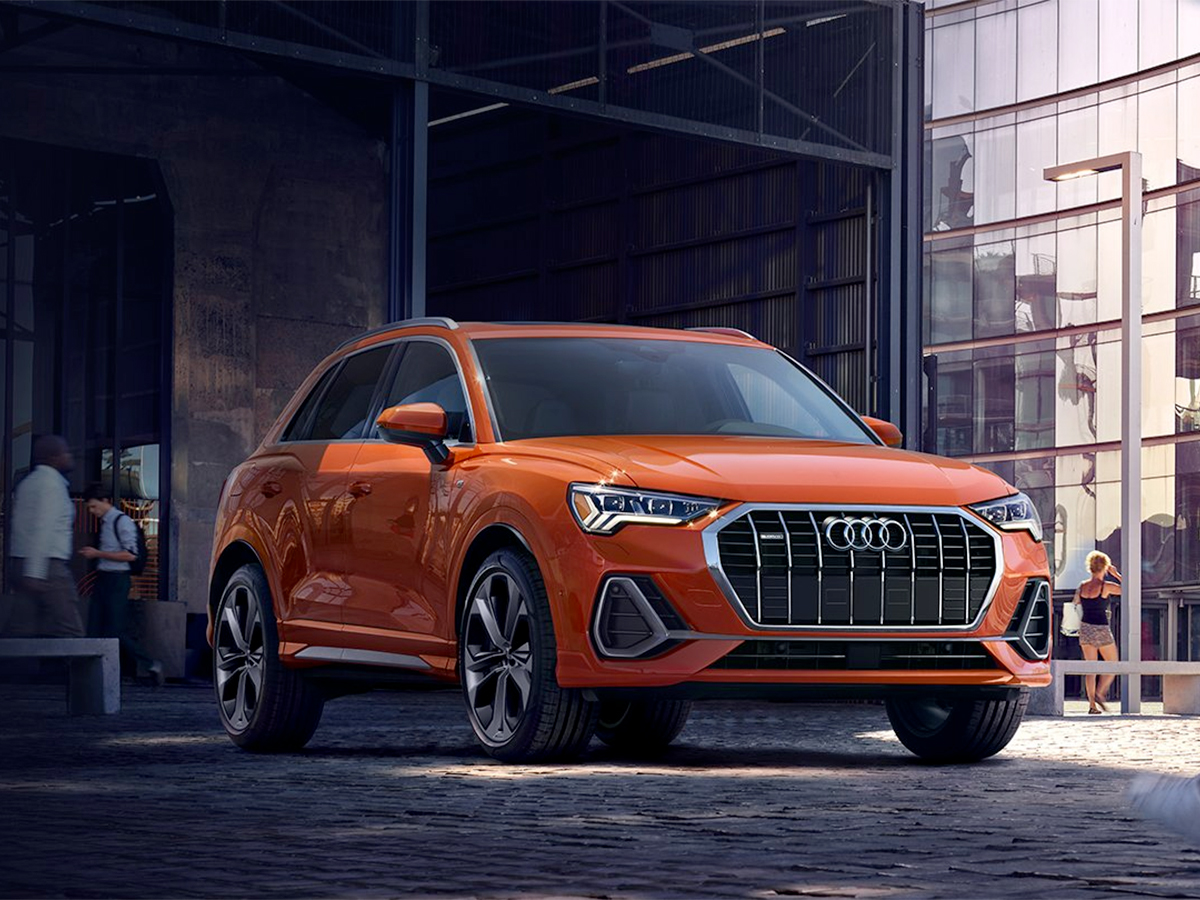 Two-Wheel Alignment Service at MAG Audi Dublin
Two-wheel drive (2WD) Audi models need to get two-wheel alignment service periodically to ensure each wheel grips the road properly to mitigate rapid tire wear. We can assist at MAG Audi Dublin because we operate an Audi certified service department staffed with factory-trained technicians that know your vehicle and its alignment service professionally. When you come in for service, we invite you to see if the service needed is included in our current service specials. Also called a front-wheel alignment, two-wheel alignment describes the condition of the wheel angles guiding the front steering wheels. This service is typically applied to Audi models with a two-wheel-drive powertrain.
Alignment Inspection
The best way to prevent wheel alignment problems from causing rapid tire wear is with routine inspections that catch wrong wheel angles before tire damages set in. If you choose us at MAG Audi Dublin for all of your vehicle's services, we will provide an alignment inspection with the complimentary multi-point inspection that that concludes other services. A factory-trained technician uses computerized alignment equipment for the precise assessment of wheel angles.
Benefits of Two-Wheel Alignment
This is recommended tire maintenance universally accepted by all major automotive manufacturers because of the proven benefits. When you keep your front wheels in alignment, you will invite these benefits:
Improved steering and handling
Extended tire life
Better driving experience
Enhanced safety
Reduced tire replacement costs/operational expenses
How Did my Audi's Wheel Alignment Get Off?
There are many factors known to cause wheel angles to get knocked out of factory specifications. Simple driving events like hitting the same speed bump every day, nudging into curbs while parking, slamming into a large pothole, and steering component wear and tear. No matter why your Audi has misaligned wheel angles, we can help keep your wheels in alignment with a full lineup of alignment services at MAG Audi Dublin.
What Happens During Two-Wheel Alignment Service?
Service is completed by a factory-trained technician with computerized alignment equipment following Audi's wheel alignment service bulletin. The angles - camber, caster, and toe - at the front wheel assemblies are adjusted to factory specifications. This will ensure that the front wheels are pointed in the right direction, rotating parallel to each other, and with the tread gripping the road flat.